Another raiser from my club showed me some pictures of Marina's litter, I thought I would share them with all of you!
These were taken at ten days old, I think it said.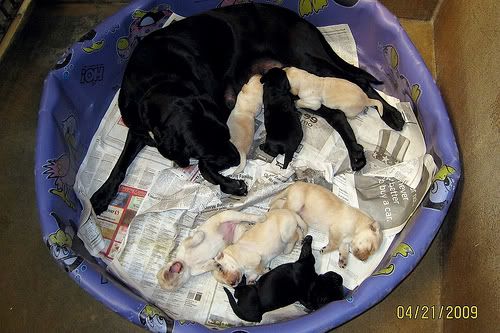 Can you spot Marina?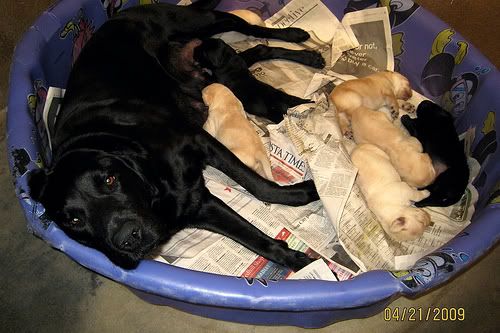 I think she's the one in the middle?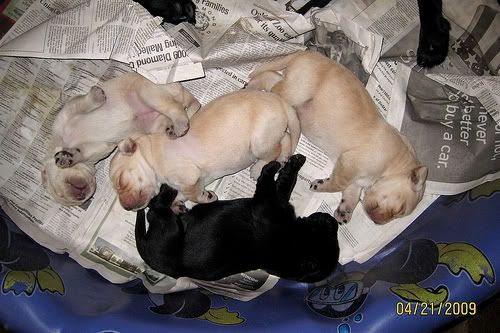 That's all for now, Marina goes in for her rabies shot in a couple days. She was going to go in today but the vet clinic closed too early...so we'll try again on Friday!