Well my day was sooo boring. My mom had to go to school ALL day long and so I didn't get enough attention during the day. Then she came home and did boring human stuff like homework and chores.
So to entertain myself I thought I would post some more pictures of me as a guide dog puppy!
Here I am with my puppysitter's sisters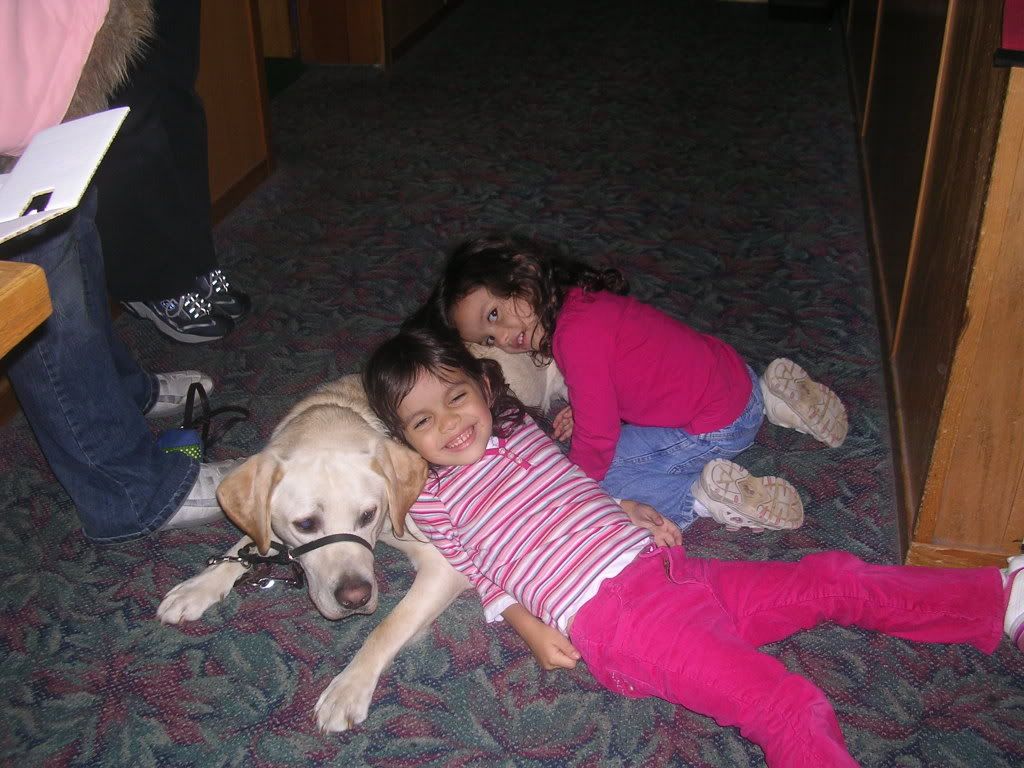 Oh and here I am on my last day with my mom...we were very very sad!
I'll write more later...I'm thinking of sharing some really embarassing puppy raising stories!
Riley Ri