Well my mom has made an awful decision! There is a ten month old black lab who is in need of a puppy raiser and guess what? She said yes! I can't believe it! She's never met a male black lab she didn't love and so she thinks that Finney will be a good match.
She's been wanting a black male ever since she went with her leader and another puppy raiser to get Kenny. I guess he was tiny when they picked him up.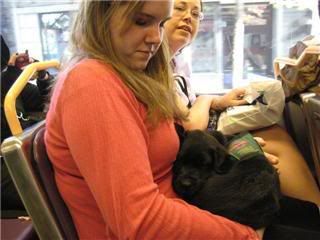 Here's a picture of him, I'm not very happy about this :[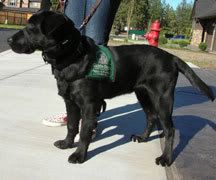 She and her friend are going down on Tuesday to get him. Until them I'm going to be a perfect dog so that she won't want another dog!
Wags and Wiggles,
Riley